On February 8, 2015, Nepal Police's Metropolitan Crime Division arrested Hem Dorje Tamang from Rasuwa on the charge of stealing a motorbike and brought him to Kathmandu. But, as soon as he came to the capital, Tamang tried to escape, read the police report.,
The police's preliminary report further states that Tamang also had possession of 5.89 grams of heroin. Following the report prepared by Inspector Bharat Thapa, Kathmandu District Court sentenced Tamang to five years in prison.
But, three years later, judges Megh Nath Bhattarai and Shanta Singh Thapa of Patan High Court acquitted Tamang. In 2021, justice Tej Bahadur KC and Hari Phuyal at the Supreme Court also upheld the high court's decision stating that the charges against Tamang were vengeful and false and it was an act of malicious prosecution.
"It is wrong to assume that a person under police arrest would have been in possession of illicit drugs," said the Supreme Court.
Similarly, Indian citizens Ramesh Sah and Prakash Patel were arrested by the police on the charge of having 28 grams of brown sugar. Police report prepared by Inspector Rabindra Nath Paudel and assistant sub-inspectors Yam Bahadur Nepal and Jeevan Kapil Joshi stated that the two also had chemicals to polish metals.
The report also stated that the two were arrested after the police received a tip that the two Indian citizens were selling illegal contrabands. Following the reports, the Kaski District Court sentenced the two to 10 years in jail. The then appellate court upheld the decision too, but when the case reached the Supreme Court, new things came to the surface, ultimately proving them to be innocent.
On October 25, 2003, Rita Lama Moktan was raped and murdered at New Parbat Guest House in Gongabu. Pressure mounted on the police to find the murderer, but the accused Bishnu Silwal had fled.
To save face, the police arrested constable Madan Narayan Shrestha and took him to Metropolitan Crime Division. There, Shrestha was tortured by the police into giving a false statement that it was him who committed the crime.
Even though the Kathmandu District Court asked the government to give Shrestha a compensation of Rs 40,000 for torturing him, he was not acquitted. The appellate court also did not free him. The Supreme Court did, but he spent over 13 years in prison before being released.
These are a few examples where innocent people have been sent to jail by state bodies as they are subjected to malicious prosecution to meet the vested interests of investigating police officials.
Why malicious prosecution?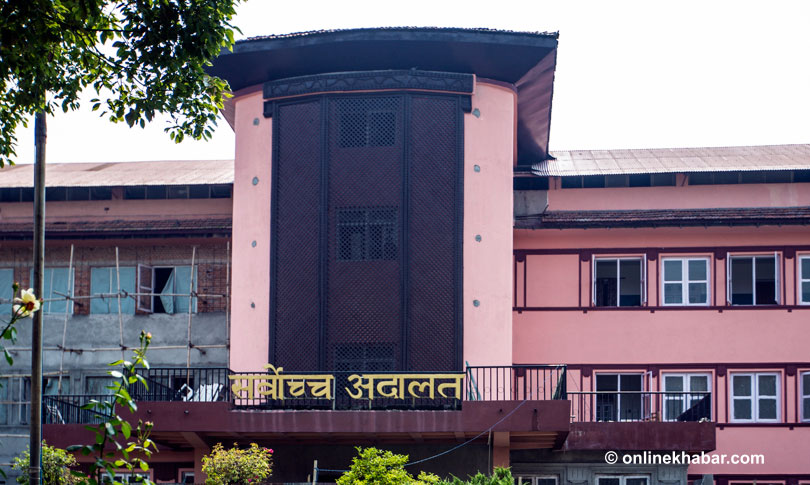 Former chief justice Kalyan Shrestha says the police destroying and creating evidence to facilitate malicious prosecution has put multiple innocent people in jail.
"There is a trend of botching up investigations and sending innocent people to prison," says Shrestha.
Criminologist and senior advocate Rajit Bhakta Pradhananga blames the carelessness of state bodies for the wrongful sentencing of innocent people in malicious prosecution cases.
"High-ranking police officers make the lower level staffer do everything. This carelessness has caused a lot of problems," says Pradhananga. "There hasn't been any research done yet, but I think 20 per cent of people in jail are innocent."
He says police arrest innocent people due to pressure from the public. He says there are 10 similar cases that he is currently fighting at the Supreme Court.
Deputy attorney general Padma Prasad Pandey who studied malicious prosecution in the United States of America says that there are seven reasons why innocent people get wrongful sentencing.
He says the first reason is the lack of qualified government attorneys who can fight the case on behalf of these innocent survivors.
"If there were lawyers who worked hard to fight on their behalf and submitted the right type of evidence that proves the person's innocence, things would be different," says Pandey.
Second, he believes that people get wrongly accused because of Nepal's poor forensic science. Pandey says there are a lot of faults during testing in laboratories that changes the way a case is seen by judges.
"Imagine that during a rape case, DNA tests of two suspects get switched. What will happen when that happens," he questions. "This is also something that causes problems."
Thirdly, Pandey says that the investigation officers deciding on who the culprit is before the investigation also does not help. Giving an example of the Brady v United States Case, Pandey explains how the government cannot collect evidence that helps the government attorneys win a case.
"The police and government attorneys have been removing evidence that proves someone's innocence," says Pandey. "The Office of the Attorney General has even written to them."
He, hence, says malicious prosecution happens when the police and lawyers assume that a person is guilty.
In May 2020, the Supreme Court during a case said that the police or the government attorneys could not take away documents that were in favour of the defendant.
"But that hasn't come into practice yet. If there is evidence that works in favour of the defendant, you need to find another that will support your claim. You cant go remove important documents. This not a fight for who's right," says Pandey.
Another reason for malicious prosecution is false information given by the complainant. This has resulted in multiple people being sentenced to prison.
"People do that because they have an ulterior motive and want to see people in jail for their gain. We see these in cases related to rape and harassment and human trafficking," says Pandey.
The abuse of authority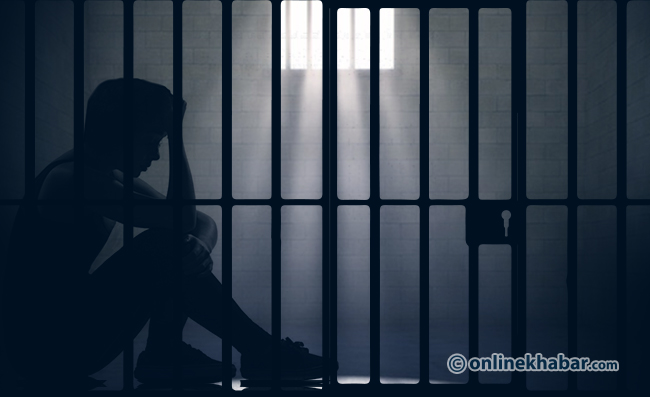 Last week, the Achham District Court sentenced a teenage girl to three years in prison for filing a fake rape case.
The girl had accused a man of raping her on January 29. The man reportedly had gone to the girl's house to ask her to marry her. But, according to the court statement, the girl confessed that she filed the case out of anger when the man told her they could not get married then. Her confession made her a victim of malicious prosecution by the government attorney.
Hence, wrongful testimony is another reason why innocent people go to jail in cases of malicious prosecution, says Pandey.
According to him, in other types of cases, many admit to the crime after being put under immense pressure. When former prince Paras Shah killed a pedestrian over two decades ago, another person took the blame.
Pandey says that police and government attorneys themselves lead the malicious prosecution. When this happens, the bodies above them do not do anything. An example of this is the arrest of a journalist in Rautaht on the charge that he had drugs when the police themselves put the drugs.
He also says that not identifying eye-witnesses is also another reason why innocent people go to jail.
"There are times when an eyewitnesses testimony is proved wrong in court," says Pandey.
Controlling efforts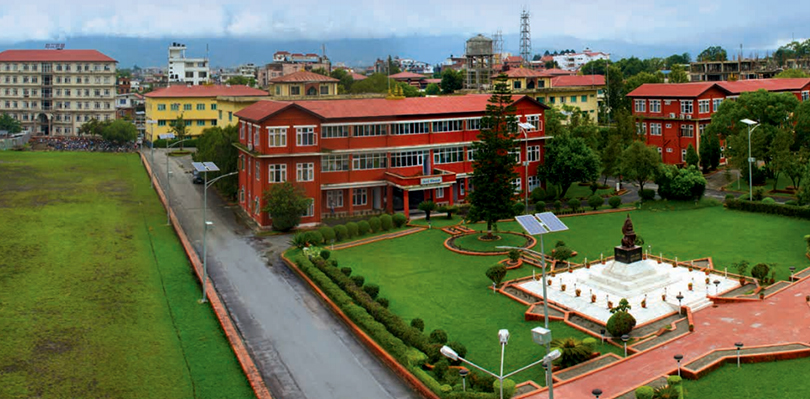 Former chief justice Kalyan Shrestha says that as the cases of malicious prosecution increased, a provision has been kept in the Penal Code to punish these officials.
If these people are found guilty, there is a provision to send them to prison for six months or a fine of Rs 5,000 or both.
But, Nepali Police has shown disdain for the new provision. The police officials argue that this will not give investigative officers the freedom to investigate a case.
"There are people who are punished needlessly. If they argue this, who will bear what these people go through," argues Shrestha.
He says everyone should be aware of malicious prosecution as the judge cannot be the only person being rational in all this.
"Investigators and government attorneys need to work harder," he says.
He says that this provision has been kept in the law because it was wrong of police and government attorneys to send people to jail despite knowing they were innocent.
In most countries around the world, the state offers compensation to the people who get wrongfully accused in cases of malicious prosecution. But in Nepal, even when the Supreme Court tells the state, people do not receive compensation.
Criminal law expert and senior advocate Satish Krishna Kharel says that because the rich do not need compensation, the government has not made it easier to provide compensation to the poor.
"We don't think how this will affect a person. If someone is innocent but falls victim to malicious prosecution, their mental health will take a toll. That is why these people need to be compensated by the state because it's the state's fault they were wrongfully accused," says Kharel.