Four months ago, 16-year-old Sumana (name changed) from Kumaripati, Lalitpur received a friend request from Ramiz Raja on Facebook. Raja, of Indian origin, saw the teenage girl's attractive picture in a Facebook friend suggestion and sent a friend request.
Sumana also accepted the request, thinking more friends mean more likes and comments. As expected, Raja also liked her posts and would regularly comment "Looking beautiful". Gradually, Sumana reciprocated.
After they became friends, they met a couple of times, upon his insistence.
She started falling for his sweet words. And through sharing their sorrows and joys, they fell in love. But, it did not last. After two months, Sumana blocked Raja, which he did not like and hence resorted to online abuse.
He started blackmailing her by showing audio conversations and obscene videos he edited and made through their conversations on Viber, shares Nepal Police Cyber ​​Bureau SSP Nabindra Aryal.
Then, she informed her relatives about the online abuse and they reached out to the police. They arrested Raja on August 29 and started their investigation. The court ordered he be sent to judicial custody for further investigation.
***
Twenty-year-old Anupa (name changed) from Surunga in Jhapa saw a new Facebook profile with her picture and name last monsoon. But, when the new account holder started sending out friend requests to her relatives and sending obscene messages and blackmailing them, her relatives informed her. Then, she filed an online abuse complaint at the District Police Office, Jhapa.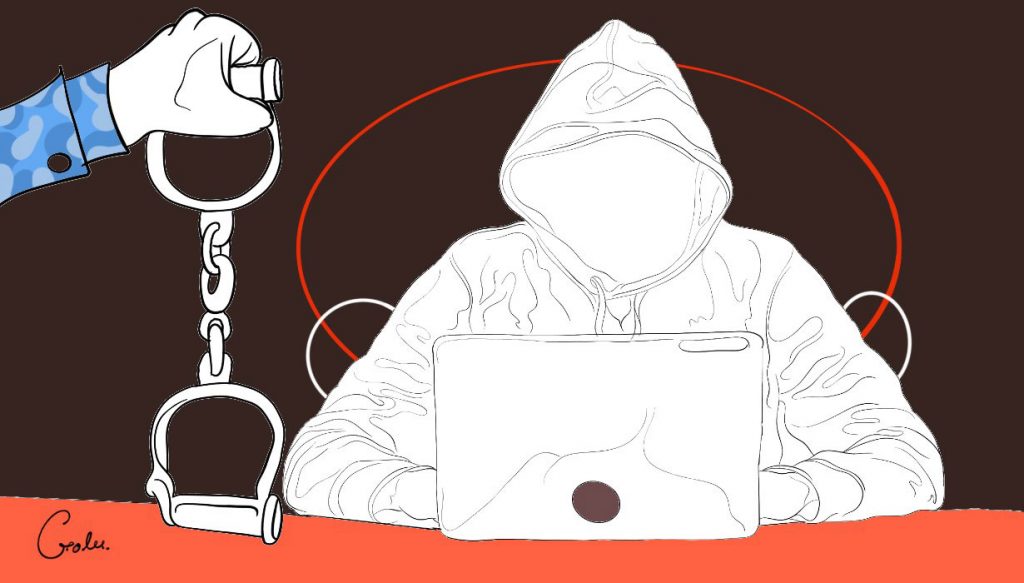 After investigation, it was revealed that the ID was created by a person who had rented a room in their house some six years ago. According to Jhapa police chief SP Bishwamani Pokharel, they arrested a 21-year-old Balbhadra Sitaula of Kankai municipality-5, Benubaja Tole, for indecent behaviour and was found involved in making fake IDs.
According to an officer involved in the investigation, since the cases of offences under electronic crimes, including online abuse, are not registered in the district, the case was registered as indecent behaviour.
***
On September 21, 2020, 17-year-old Manita (name changed) hesitantly entered the Cyber ​​Bureau of Nepal Police in Bhotahiti. She was feeling ashamed to share her problem with the police. But, she had no other option.
She shared that someone had posted her nude pictures and videos in a messenger group. She told them that a person named Elvis Limbu had befriended her a year ago on Facebook. When they were talking, he told her that he was in Korea. He used to ask her to send him naked photos and videos, and she had done so some eight years ago. Sometimes after that, the photos she sent were posted in a messenger group. When she found out, she went to the police.
After the investigation, police arrested 20-year-old Vinay Tamang from Itahari sub-metropolitan city-4 in Sunsari, who was found to have posted obscene photos and videos in that group. They also arrested Gaurav Budhathoki, the admin of the obscene group from Birtamod, Jhapa, under the Electronic Transactions Act, 2008.
Increasing threats
Recently, such incidents of online abuse have been increasing as girls are being subjected to blackmail and online violence after their online romance goes sour.
Aryal says 76 complaints of cybercrimes were registered in the financial year 2020/21. In the financial year 2021/22, 132 complaints were registered and in the current fiscal year 2022/23, 33 complaints have been reported so far. He says that 80 per cent of these complaints are related to online abuse targeted at women and girls. He also informs the severity of such cases is also on the rise as many require them to take action in real-time.
According to SP Krishna Koirala at Kathmandu Valley Crime Investigation Office, with the increase in access to the internet, the incidents of electronic crimes or cybercrime, including online abuse, have increased. "During and after the lockdown, the use of mobile and desktop among children increased due to the virtual classes. But, there was a lack of awareness about how to use it or how to monitor them, which resulted in more cases of online abuse."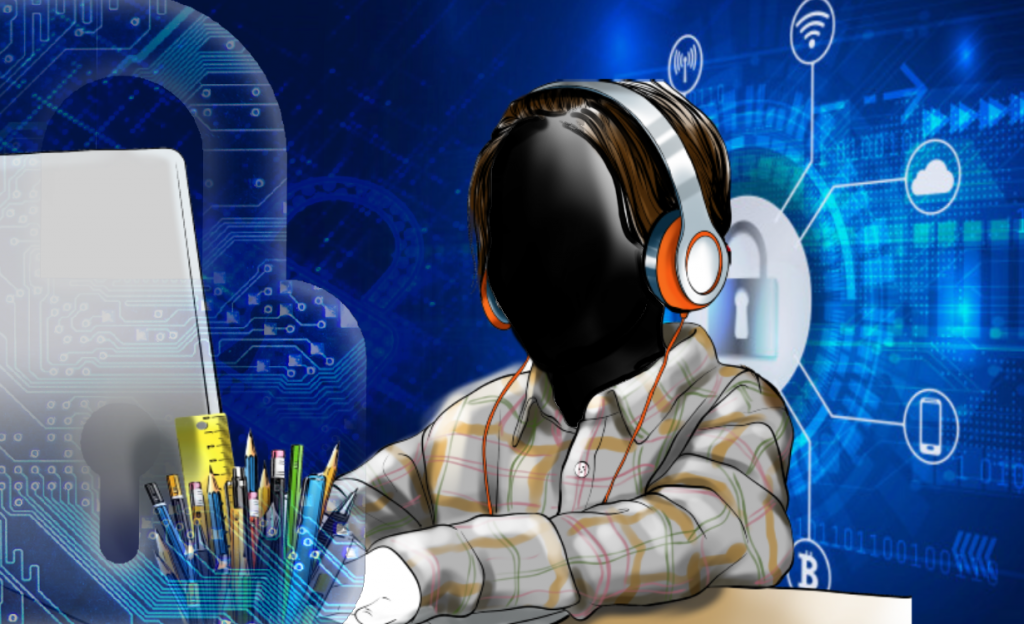 According to the details of the Nepal Telecommunication Authority, the number of internet users in Nepal was 22,237,567 as per the records of the fiscal year 2019/20. As per the last fiscal year 2021/22, this number increased to 38,421,698.
A complicated process is a hindrance
In the past, there were many complaints about online fraud, but now, there are more complaints about online abuse targeting young girls. Yet, Aryal says some people who are victimised do not consider filing a complaint. And, the main reason for that is the complicated process in place.
According to Milan Dharel, a former executive director of the National Child Rights Council, it is uncomfortable to make a complaint offline about online abuse. "To address that, we tried to create a web portal to address online violence, but with the change in government, that plan has stalled."
There is also a compulsion that survivors have to come to Kathmandu District Court to file a complaint for any electronics crime-related offences. The gazette dictates that only the court designated by the government shall look over the cases, as per the Electronic Transactions Act (2008).
Human rights activist and advocate Mohna Ansari says, "There is a need to produce experts at the district level and the investigating agency should at least produce the experts at the provincial level immediately," says Ansari.
"It is ironic that even if the country has a federal structure, one has to go to Kathmandu for a single complaint."
Focus on prevention
It means prevention is the best way to deal with the problem of online abuse now, according to officials.
SP Dinesh Raj Mainali of the Kathmandu District Police Range requests that any child who has been subjected to violence should immediately inform their parents or the police. "If one feels uncomfortable going to the police, they can also file a complaint with a close friend. The police will investigate while keeping their identity secret."
A key aspect to address the trend is awareness regarding how to protect girls from online abuse.
According to Dharel, the family plays the main role followed by the school and other relevant agencies. "Families should be interested in what their children are doing on the internet; schools should educate them about what they should and should not do on. We tried to spread awareness about it virtually, by creating a child–friendly website and disseminating information as well as training."
He also suggests, "They should not befriend strangers on social media and go after more likes and comments. Also, do not share your social media passwords with anyone and change them regularly to reduce the risk."
If someone is seeking help regarding online abuse, defamation, threats or other serious cybercrime incidents, one can write to the Cyber Bureau at cyberbureau@nepalpolice.gov.np. If one needs immediate assistance, one can directly contact the duty officer at 9851286770 or the field officer at 9851286771.