Serial killer Charles Sobhraj, who is in Kathmandu's Central Jail, repeatedly tells his visitors, "I will be released from prison in two to three weeks." It is not just the visitors, but the 78-year-old French national tells the same thing to security officers.
Around April 2021, he created a sensation by giving interviews to the British media platforms, Mirror and Daily Mail claiming the same. In a telephone interview, Sobharaj not only insisted that he would be released within three to four weeks but also stated that he was illegally held in a Nepali prison and demanded compensation.
According to the officers, Charles Sobhraj always sounds so confident that those who do not know his nature quickly believe him. "This is his speciality; he is never in two boats, whether he is inside or outside the prison."
But, is he actually getting out?
The old and new sentences
Infamously known as the Serpent Killer, Charles Sobhraj was sentenced to life imprisonment by the Bhaktapur District Court for the murder of American citizen Connie Jo Bronzich and Canadian citizen Laurent Carrière in December 1975. As he was arrested in 2003, the life imprisonment or 20-year jail sentence is ending next year.
Sobhraj repeatedly has filed writ petitions at the Supreme Court, demanding he gets the leniency that senior citizens over 70 years get as a release from prison. He sends such applications, especially around Constitution Day, Democracy Day and Republic Day, hoping for a presidential pardon. Yet, the court has rejected all his writ petitions.
He says he also filed a writ in the court saying that he has been punished for more years than the requirement. Regardless of if the court accepts his appeal, Charles Sobhraj is to be released next year.
But, it has been confirmed that he will be disappointed again and have to stay in jail for five more years.
It is because he was involved in another crime while he was in jail, which many have forgotten. Sobhraj has been involved in an Indian contract killer's plan with serial kidnapper Amar Tandon inside the jail. And, its target was Yunus Ansari, known as the fake currency king.
After the investigation of this incident, Charles Sobhraj was booked for the crime, for which the Kathmandu District Court sentenced him to five more years of imprisonment on February 9, 2014.
What's the story?
In March 2011, in the common room of Central Jail, where Charles Sobhraj was imprisoned, Yunus Ansari was in talks with the staff of a television channel he owned. After meeting the two staffers, he also met his brother and sister-in-law.
After talking for half an hour, when he was shaking hands with his brother to leave, he suddenly saw someone pointing a revolver at him. Ansari collapsed inside the Central Jail and was immediately rushed to Norvic Hospital for treatment.
Thankfully, as the revolver did not perform, Ansari survived.
"Suddenly, a hand holding the revolver shot through the grille and tried to fire three or four times. It was trying to kill me so I tried to run away," Ansari told the investigation committee formed at that time. The incident report later identified the shooter as Jasjit Singh Bhatiya who had entered the prison to meet Charles Sobhraj.
"If the first shot had not been a misfire, he would have died on the spot," says an investigating officer, concluding Sobharaj was also involved in the case.
According to Ansari's statement, Bhatiya used to come to the jail several times to meet Tandon and Sobhraj.
After the incident, the on-duty constable Pramod Chaurasiya immediately took Bhatiya into custody as soon as they learned of the shooting. The revolver seized from him still had six rounds of bullets.
After the statement of then jailer Kshetra Bahadur Bhandari stating the same, the police reached Bhatiya's residence at Bode, Bhaktapur, where they found a bag containing a file connected to Charles Sobhraj. Another officer also suspected that Sobhraj helped Ansari's murder attempt under the condition of being released from jail during the investigation.
Bhatiya said that Sobhraj and Tandon knew about the incident. However, both of them denied it.
The fatal contract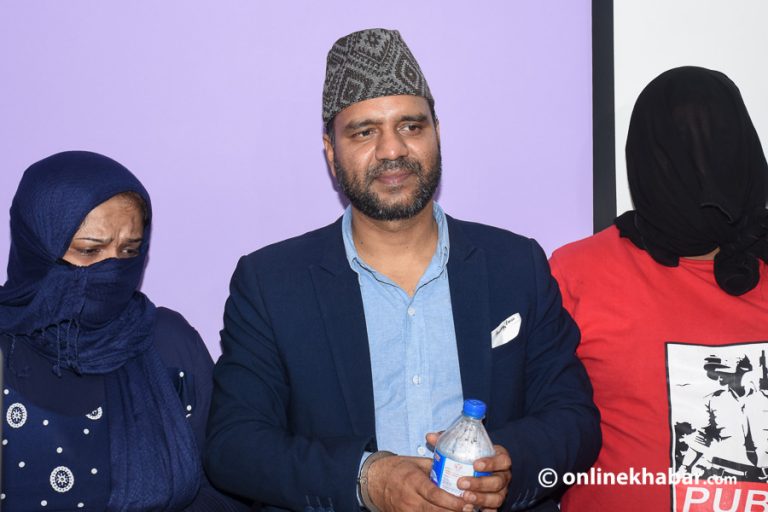 According to Bhatiya's statement, he received NRs 2.4 million to kill Yunus Ansari. "On December 19, 2010, I got a call from Dubai and he said he will give me IRs 1.5 million rupees to kill Yunus Ansari in Kathmandu."
Bhatiya said Ansari was said to be a Pakistani intelligence agency (ISI) agent who dealt with fake notes.
After negotiating on the phone, Bhatiya reached the SSB office in Lucknow, India. He met two people there who gave him Ansari's photo, IRs 10,000. When he came to Nepal, he was asked to stay at Hotel White Lotus in Kathmandu.
As per the plan, Bhatiya was introduced to Tandon when he went to the Central Jail in Kathmandu to prepare for the murder. At that time, he was introduced to Yunus Ansari.
Three days later, they both returned to India. Yet, soon after, they both came to Kathmandu and stayed at Hotel Kansi in Gaushala.
A few months later, a Bengali man came in contact with Bhatiya. He said that he had met Charles Sobhraj and told him that Sobhraj could be the easiest way to understand Ansari and to get inside the jail.
Sobhraj had said that he knew Bhatiya by his alias, Maya. But, during the 13 meetings, Bhatiya told Sobhraj that his name was Mushtaq or Deepak Messi's messenger and dealt in real estate in Bangalore. Charles Sobhraj, in his statement, said that Maya told him that he was Sobhraj's fan.
The plan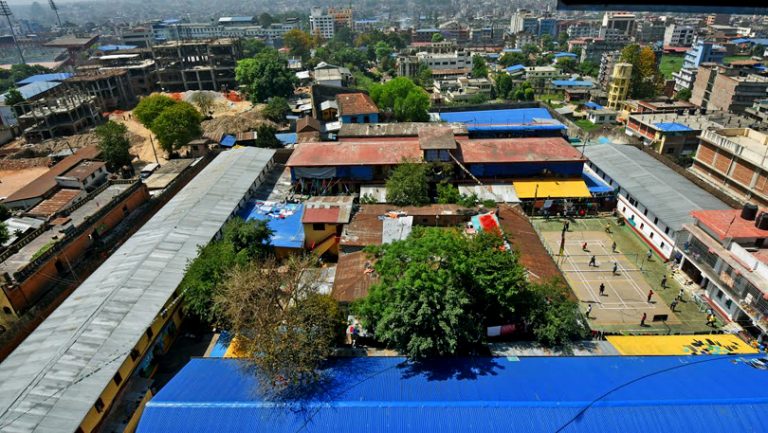 Bhatiya said that the final plan was executed in March 2011 after Charles Sobhraj himself gave him the information about Ansari's release. According to one of the members of the investigation committee, Bhatiya then arranged the weapons.
According to the plan, on that day, someone named Ramu Dwibedi gave the loaded revolver to Bhatiya in a toilet next to a juice shop outside the jail. The investigation revealed that he entered the prison by hiding it inside his underwear.
He had entered the prison with permission to meet Charles Sobhraj, but when he reached the prisoners' meeting room, Sobhraj did not show up. Ansari was talking to other people when Bhatiya fired at Ansari. The investigation officers suspect Sobharaj acted as per their supposed plan.
To date, the investigation committee has not found the person who gave Bhatiya the money. However, it has been suspected that the incident is linked to India's intelligence agency, Research and Analysis Wing (RAW). 
This story was originally published at www.onlinekhabar.com on August 31, 2022